We've added a new way to better communicate with your team! Starting in Stable release 18.02.16 custom alerts can be displayed in the color of your choosing at the top of a customers page based on any number of criteria as seen here.

There are countless reasons and ways to use these alerts. In our example above, we're running a promotion offering five dollars off for the next three months for everyone who is on the Residential Freedom 450 plan who upgrades their service. We want to remind our first line employees of this so they can try to up-sell every eligible customer. Additionally, not all of our pop sites can support the higher speed services so we only want this to display for the customers who can actually receive this service. Luckily the custom alerts criteria supports this as shown below.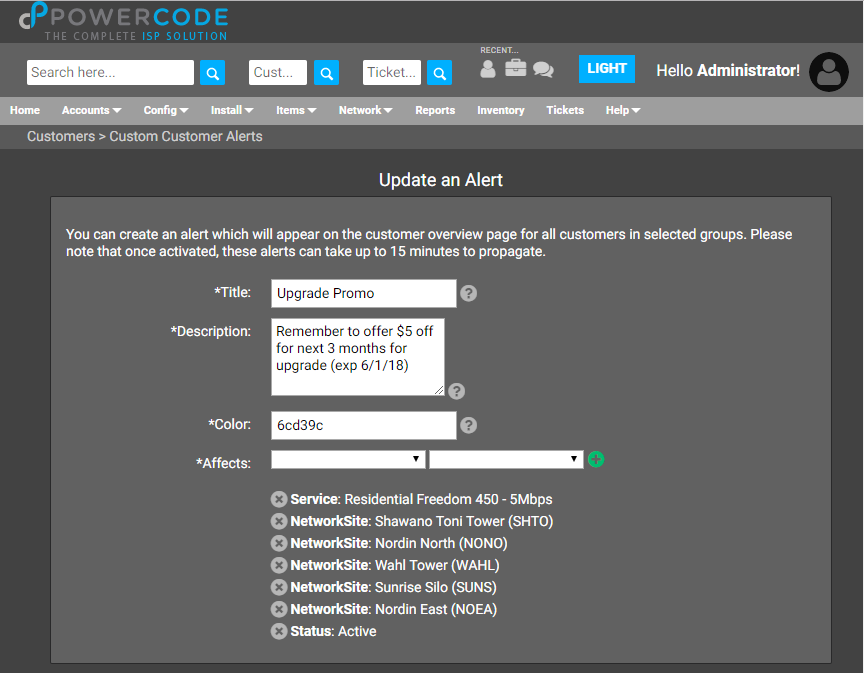 Additionally, the custom alerts can be stacked if a customer meets the active alert's criteria. The customer below is eligible for the promotion but is also down at the moment and won't have power back to their network site until tomorrow. So anyone who opens that account can see right away not to spend any time troubleshooting as it's a known issue.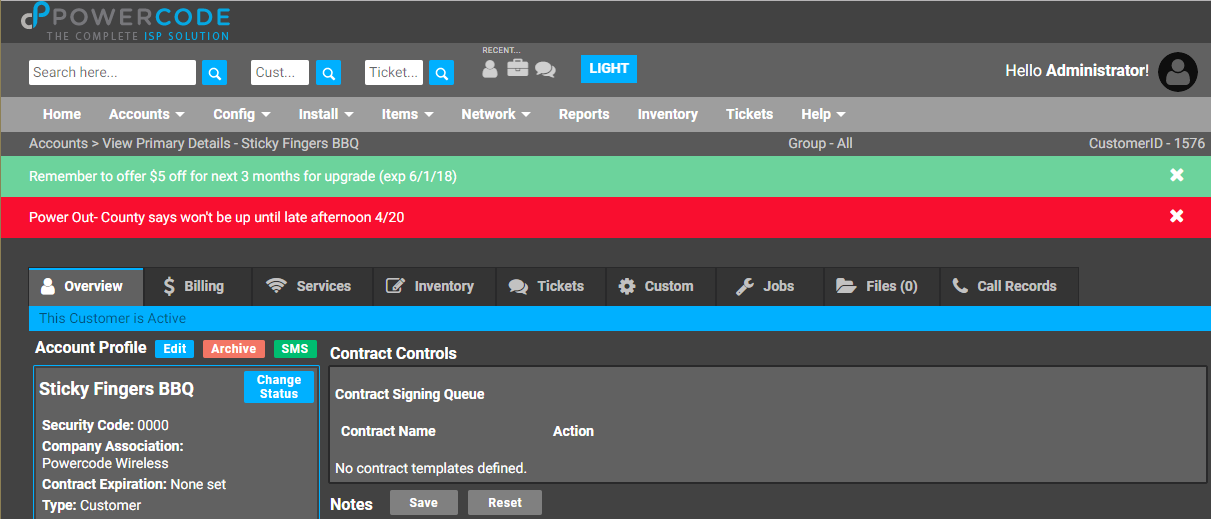 To take advantage of the Custom Customer Alerts from the "Accounts" tab select "Custom Customer Alerts" to get to the page below. Click on "Add New" and create your alert. Please reach out to our support department with any questions!