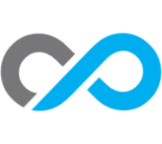 Our Mission
At Powercode, building the best and most effective software is what we strive for. Our mission is to offer the best all-in-one solution for ISPs of all sizes – everyone from a startup, to seasoned companies. We have been there every step of the way for more than 15 years.
Writing secure, safe, and well maintained code for our software is what we love to do and something we take pride in.
A Little About Us
We don't just build the software, we use Powercode to manage Powercode and its customers. Powercode also has a sister company, Bertram Wireless, in Random Lake, Wisconsin. As such, we have a unique relationship in the industry in that we know how Powercode should be used from an ISP's standpoint. We understand what pieces are needed to help an ISP grow and continue to be successful. Our support team is widely utilized, not just as a resource for Powercode, but your ISP as well.
Schedule a demo to find out more!