Our completely rebuilt customer portal is here! With it's sleek new look, your choice of theme color and fully custom CSS field your customers are sure to be impressed. They can also update most of their account info directly from the portal and even upload attachments when they create or reply to a ticket. Now, all of this can be done from their phones or tablets as the entire portal is mobile friendly from bill paying to usage graphs. On the "Customer Portal Settings" page you have more control than ever to make sure you're only allowing the functions and behaviors that you want.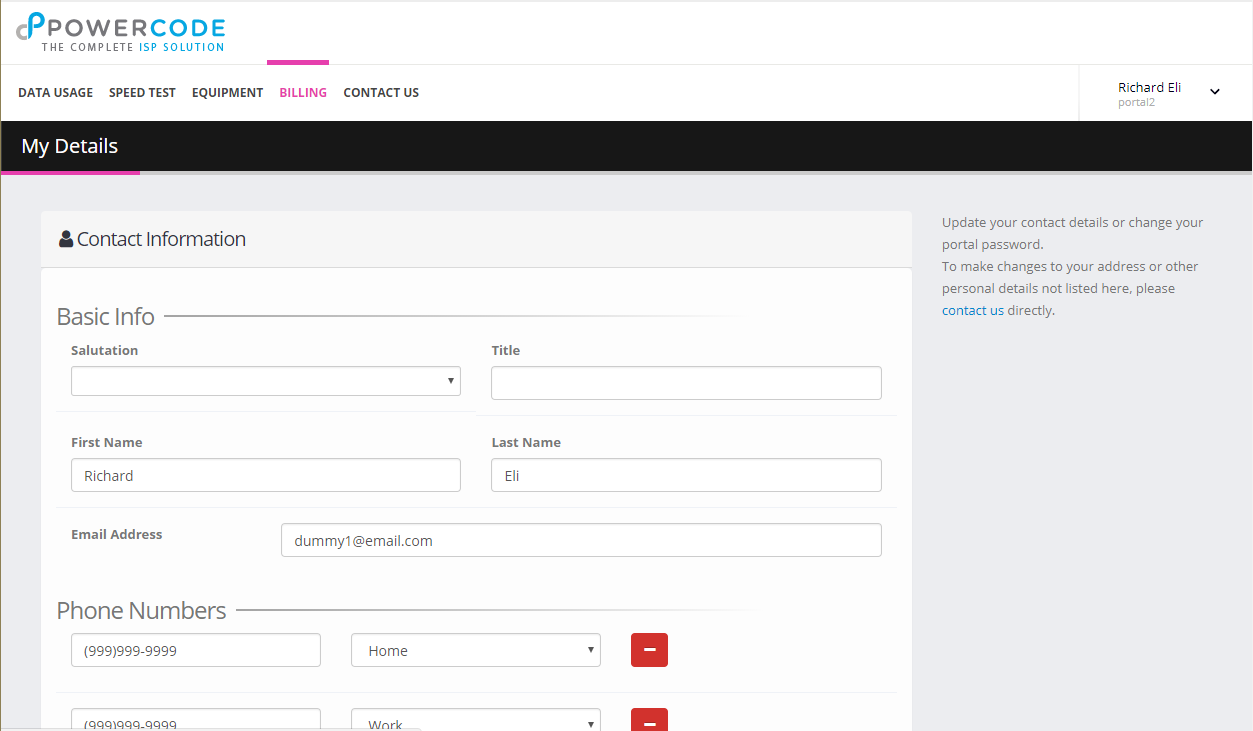 New Customer Portal with pink theme color.
In addition to our desire to provide these features to your customers enhancing their experience with their ISP, this rebuild also opens the doors for exciting new possibilities. This is just the beginning of what we imagine the portal to be in the near future. If you have any ideas for functions you would like to see in the portal, please submit them to us via the feedback forum through the "Help" menu from your Powercode software.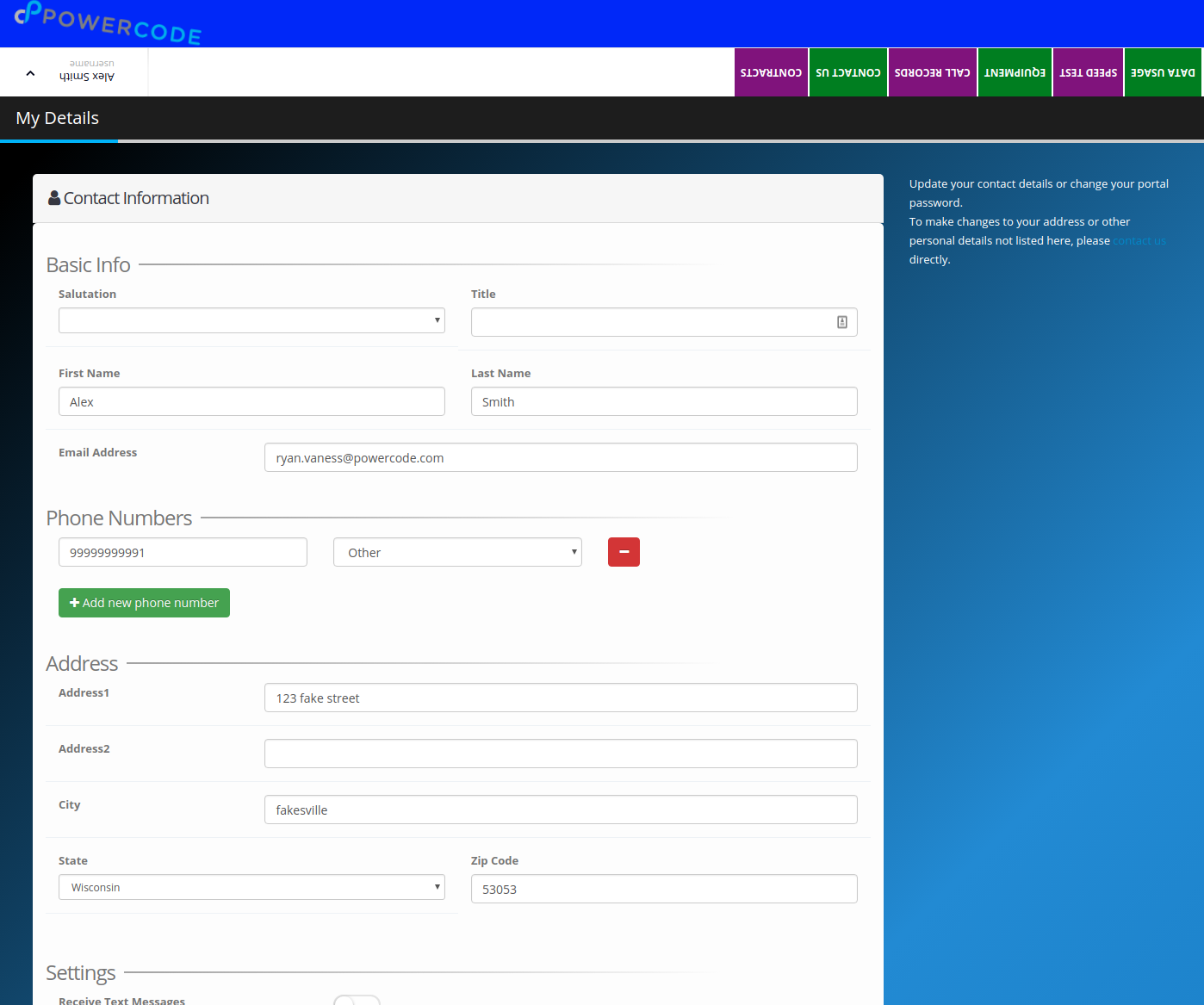 Some more extreme custom elements using the Custom CSS box.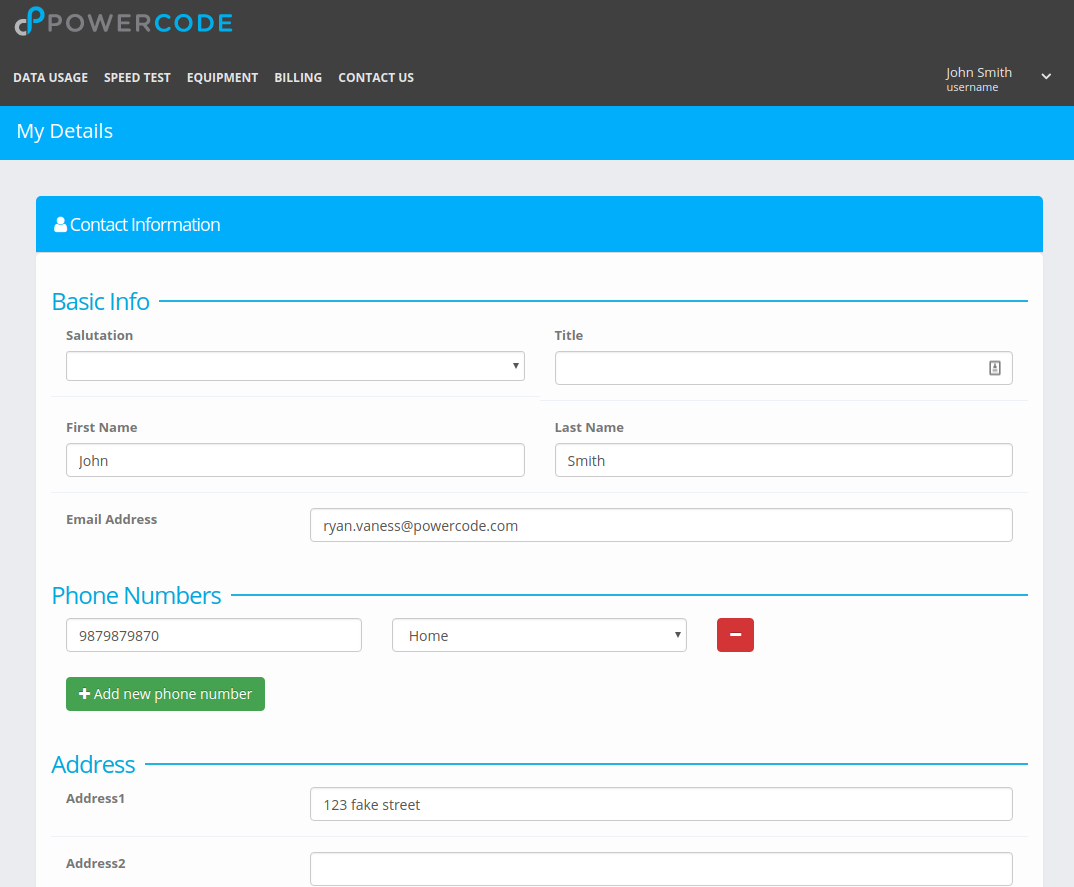 A more standard application of our Custom CSS ability.
To use the new portal, you'll need to first upgrade to Stable release 18.03.21. Follow the video below or from "Config" tab, under "System Configuration" select "System" and change the "Powercode Release Type" to "Beta" and "Powercode Customer Portal" to "New". Then from the main page widget upgrade to Beta 18.04.04 and the new Customer Portal is yours!