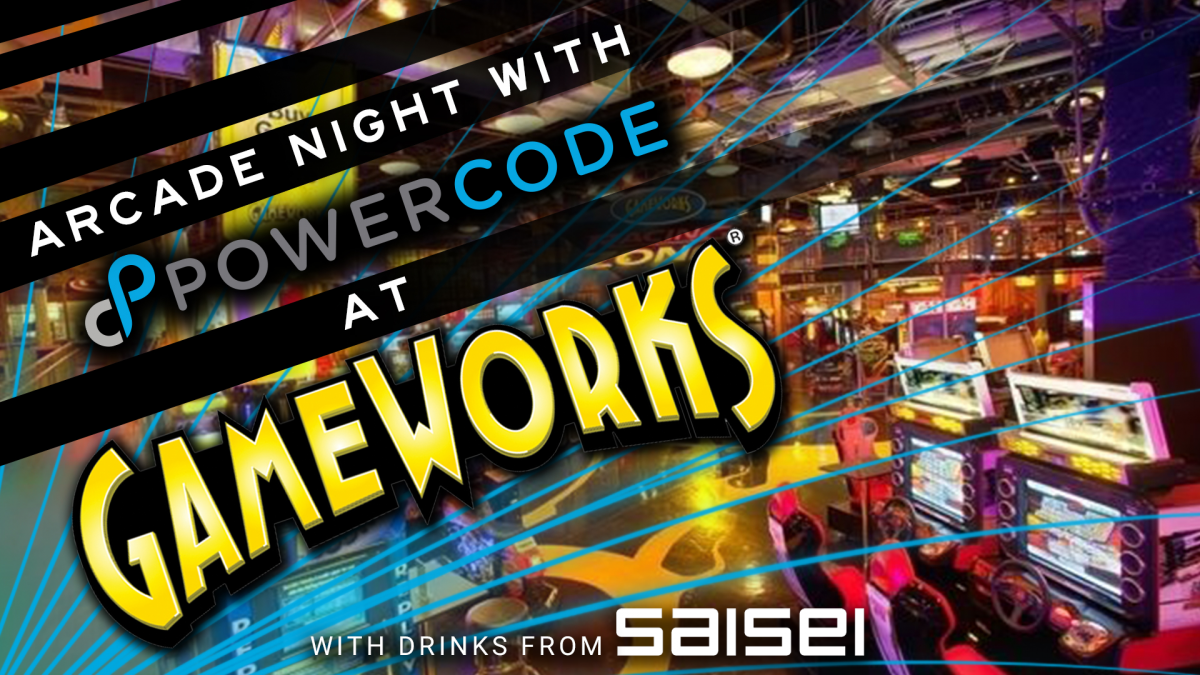 On Wednesday the 20th starting at 6:30 hop in one of our limos from the Hyatt and join Powercode for an evening of arcade games, food, drinks and fun! They'll take you to Gameworks where we'll put an unlimited play card in your hand and have a private room with a fajita dinner waiting. Our friends at Saisei have your drinks covered with an open bar. Play into the night and leave when you're ready as our limos will be making runs all evening.
This party is limited to the first 100 guests so sign up now!
We're sorry but 100 guests have already registered for this event.